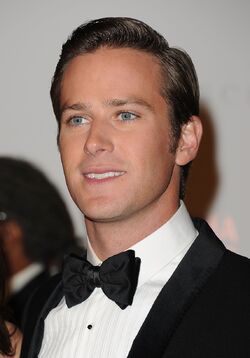 Armie Hammer is an American actor. He appeared in the first episode of The Grand Tour, The Holy Trinity as a guest on Celebrity Brain Crash. Armie was a back-up guest in case anything went wrong with the arrival of primary guest Jeremy Renner – which it did when he was killed when his parachute failed to open. On his way to the tent, Armie was attacked by a rattlesnake and killed.
Ad blocker interference detected!
Wikia is a free-to-use site that makes money from advertising. We have a modified experience for viewers using ad blockers

Wikia is not accessible if you've made further modifications. Remove the custom ad blocker rule(s) and the page will load as expected.