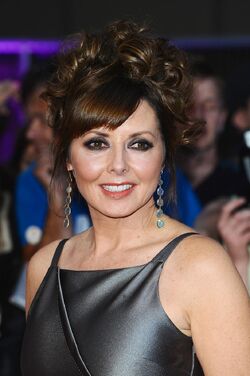 Carol Vorderman is an English presenter. she was present in the audience for The Holy Trinity, having been at an air show nearby. When both Jeremy Renner and Armie Hammer were tragically killed on the way to the show to participate in Celebrity Brain Crash, Jeremy Clarkson thought to use Carol in their place. Unfortunately, when they found her, she was dead by unknown causes.
Ad blocker interference detected!
Wikia is a free-to-use site that makes money from advertising. We have a modified experience for viewers using ad blockers

Wikia is not accessible if you've made further modifications. Remove the custom ad blocker rule(s) and the page will load as expected.